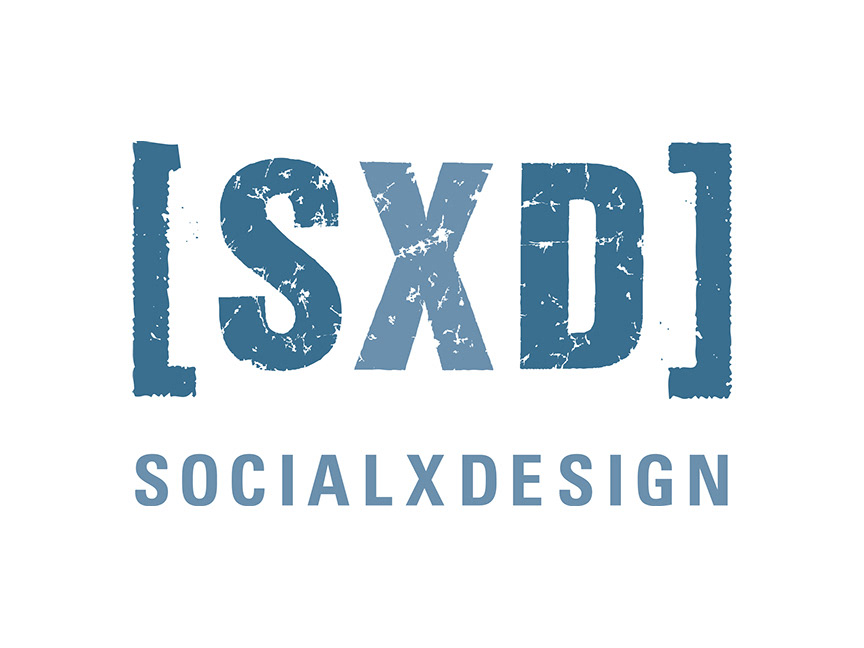 CHALLENGE:
Brand and launch SocialxDesign as a new social consultancy firm. 
GOALS:
Establish SocialxDesign as a new strategy consulting firm helping businesses, government and NGOs bridge the gap between online engagement and offline experience. 
Serv
e
 as lead designer to create a uniquely edgy, yet qualified visual experience to the company. 
EXECUTION:
 Created visual brand identity with a design that effectively straddles the gap between clean, business-focused organizations and a younger, hipper public – the same connective experience SocialxDesign brings into each consulting engagement. Produced communications materials including business cards, presentation templates, printed company brochure, shirts and press gift kits, email template, staff headshots, and website design (in collaboration with
UpTrending
). Filmed, edited, and produced video introducing the SxD Innovation Lab. Assisted with launch event coordination and execution in San Francisco and Washington, D.C. including email invitation design and distribution, signage, and photography. 
RESULTS:
In coordination with a larger communications campaign, SocialxDesign was featured in several publications including
Bulldog Reporter's Daily Dog
,
PRNewser
,
Campaign & Elections
,
Silicon Valley/San Jose Business Journal
,
ClickZ
,
National Journal
,
The Holmes Report
,
PRWeek
,
Silicon Valley Watcher
,
EarnedWeb
,
Memeburn
, and
TechCrunch
, to name a few. Buzz around the launch resulted in brand recognition among key consumer, enterprise, government and technology audiences, producing inbound business inquiries.